Studies in Emirati Arabic Child Language
(in collaboration with Marta Szreder)
This research project investigates selected aspects of the grammatical development of Emirati Arabic, the variety of Gulf Arabic spoken within the United Arab Emirates and closely related to the varieties spoken in Bahrain, Qatar, Kuwait, and parts of Oman, Saudi Arabia and Iraq. We investigate several different domains of the development of Emirati Arabic, including phonology, morphology and syntax. In addition, we define a number of developmental stages for child Emirati Arabic, based on established diagnostic tests available in the literature, such as Mean Length of Utterance counts in morphemes and words, type/token an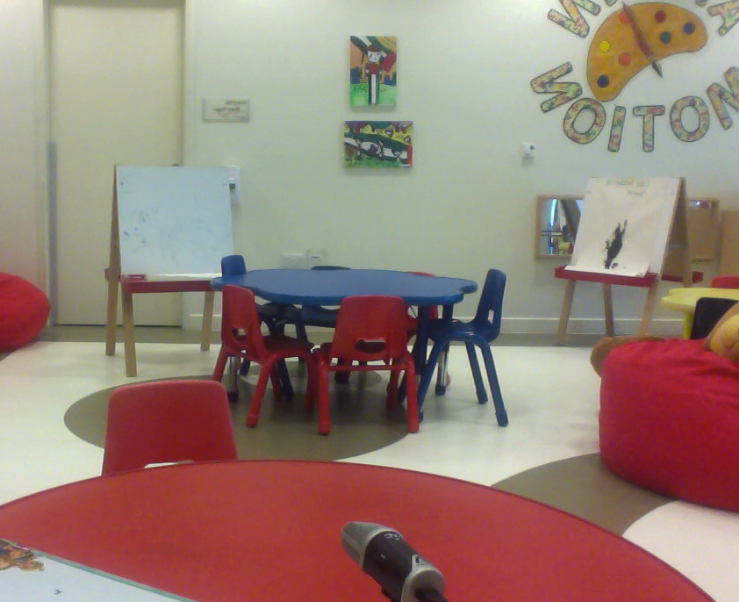 d other lexical development ratios, Utterance per Turn and other pragmatic/ discourse counts, and Percent Consonants Correct and other measures of phonological development. The particular research areas were selected to represent some of the most widely studied phenomena, which will allow for future cross-linguistic comparisons. They were also chosen on the basis of their compatibility with the data available (longitudinal corpus).
The data is mainly provided by a longitudinal corpus of Emirati Arabic (EMALAC, Ntelitheos and Idrissi 2017). The corpus is based on 41 half-hour recordings of six Emirati children, three girls and three boys, taken roughly every two weeks, for a period of two years. The recorded material was transcribed in broad IPA transcription following a simplified version of Codes for the Human Analysis of Transcripts (CHAT, MacWhinney, 1991).
Publications
Ntelitheos, Dimitrios and Marta Szreder. (Contracted). Studies in Emirati Arabic Child Language. Studies on Language Acquisition [SOLA], Berlin: De Gruyter.
Ntelitheos, Dimitrios. (Under Review). Tracing the Acquisition of Definiteness in Emirati Arabic. In Abdel-Khalig Ali and Atiqa Hachimi (eds.) Perspectives on Arabic Linguistics XXXIII.
Ntelitheos, Dimitrios. (2019). A Corpus Study of the Distribution of Possessives in Child and Adult Emirati Arabic. In P. Guijarro-Fuentes and C. Suárez-Gómez (eds.) Language Acquisition and Development, Proceedings of Generative Approaches to Language Acquisition 2017. Cambridge: Cambridge Scholars Publishing, 289-306.
Ntelitheos, Dimitrios and Ali Idrissi. (2017). Language Growth in Child Emirati Arabic. In Hamid Ouali (ed.) Perspectives on Arabic Linguistics XXIX: Papers from the Annual Symposium on Arabic Linguistics, Milwaukee, Wisconsin, 2015 [Studies in Arabic Linguistics 5], 229–248, Amsterdam: John Benjamins.
Emirati Arabic Language Acquisition Corpus (EMALAC)
The Emirati Arabic Language Acquisition Corpus (EMALAC) project was funded by the United Arab Emirates Research Affairs as an individual research project, for the period 2007-2009 (two years). Under the supervision of Drs. Dimitrios Ntelitheos and Ali Idrissi, research assistants at UAEU recorded half-hour sessions of six Emirati children of ages ranging from 2;00 to 6;00 years old, interacting in their natural environment at home.
This spontaneous speech was later transcribed using the CHAT format as described in the CHILDES database (McWhinney, 2000). The Arabic data was transcribed using standard IPA transcription. The transcription of the database has just been completed and a semi-automatic coding process has been initiated, using a MinMOR grammar, a simplified version of MOR grammars available for other languages in the CHILDES website.
Research Team: Dimitrios Ntelitheos (PI), Ali Idrissi
Collaborators: Sana Tibi
Research Assistants: Othaiba Tamimi, Aamna Shemaili, Sara Al Qahtani, Fatima Al Eisaei
Contact Us: Dimitrios_N[at]uaeu.ac.ae
EMALAC Database Access and License Agreement
Here is a sample CHA file from the database: emalac006.cha
If you are interested in obtaining access to the raw files in the EMALC database, plese complete, sign, and return the License Agreement to Dimitrios_N[at]uaeu.ac.ae.
Spontaneous Language Samples
The EMALAC project is supported by smaller funded research projects, which have provided spontaneous language sample data to the project. Language samples have been occasionally obtained from Emirati children of different ages, gender and geographical distribution, attending the Zayed University Early Childhood Learning Center.
Bibliography
For a bibliography on Arabic Child Language Development, see Bibliography.